SellTower Signals
How much can A.I. improve field operations?
According to Zinier, the answer is 100%!
It had been three years since I came across an offering worthy of sharing when I was introduced to Zinier this month. The Zinier suite of Workflow, Logistics, and Field Operations tools are worth sharing on their own merits. What really excited me was that…
Zinier introduces Artificial Intelligence (AI) into the tools used by companies to manage their services organizations.
Zinier brought all of the steps and interactions behind field service work into a single tool which features the visibility of each task, each job, and all jobs across all crews. Then, in an industry first, Zinier integrated their AI engine into the tool to observe interactions and start learning.
Would the A.I. deliver additional productivity gains? The answer, it turns out, is a resounding "Yes!"
Upon adopting Ziniers tools with AI, a large multinational services company saw these improvements:

How was this achieved? Zinier integrates AI into its toolset. Every task, interaction, and data exchange is monitored and analyzed. As predictible patterns emerge, the AI engine begins to make suggestions to the end users and approvers at key decision points. Over time, the AI engine even suggests process changes and the automation of some approvals.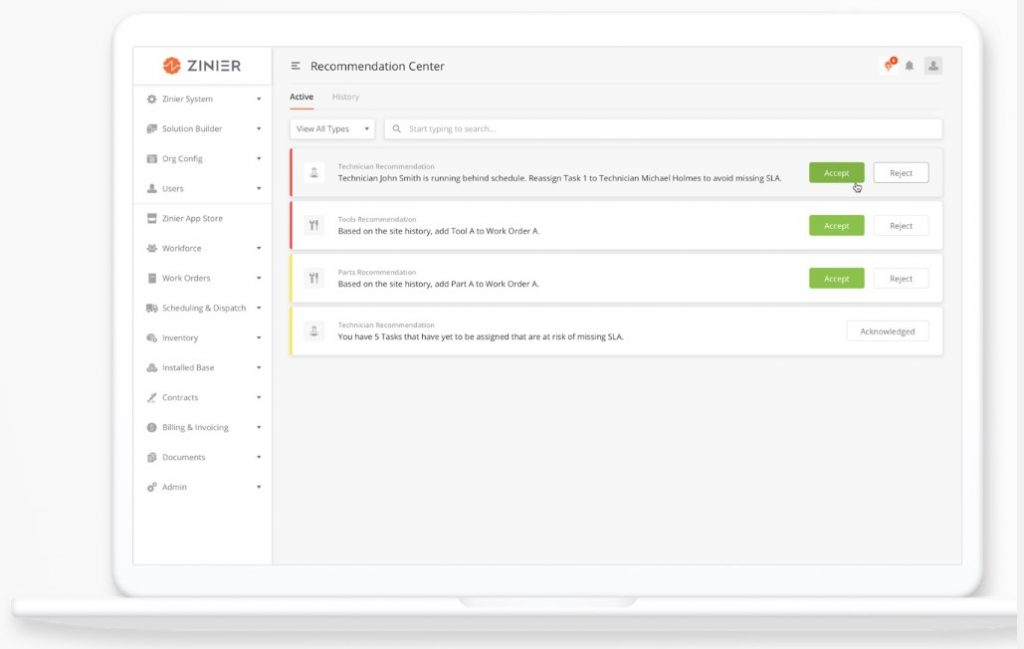 Perhaps the most impressive aspect of the Zinier offerings is that their AI engine can be integrated into existing workflow tools. Companies that are heavily invested or embedded in existing tools can still benefit from the productivity & process enhancements delivered by Ziner's AI engine.
Contact me at thomasd@selltower.com if you would like to learn more about

and its groundbreaking offerings.