Expertise / Bios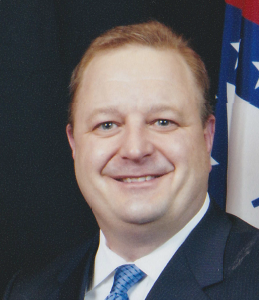 Thomas Dolislager has 20+ years of experience in the telecommunications industry including leadership roles in wireless, tower management, wireline, specialty vendor, and consulting companies. His executive experience spans 14 years in the network organization of Verizon Wireless, 2 years driving product development & strategic initiatives at international network lease optimization company, Md7 LLC, and 2 years starting up the Uniti Towers vertical at Uniti Group.  Thomas also provides technology insights and seminars to the investor community, owns a real estate investment company, and occasionally teaches Modern Political Economics at the University of Central Arkansas.
Throughout his career Thomas has been responsible for functional areas that include federal regulatory policy, economic policy, M&A network integration, capital management, network financial planning, property management, cell tower management, FAA/FCC compliance, lease administration, product development, business development, and strategic partnerships, and vendor sourcing.
Phone: 501.329.2114
Email: thomasd@selltower.com
---
CONSULTING PRACTICE AREAS:
Asset Valuation & Acquisition
Business Start-ups
Strategic Partnerships
Product and Business Development
Vendor Sourcing
Cost Reduction/Process Improvement Initiatives 
M&A network integration
Cell Site Management
Lease Origination and Optimization
Spectrum Licensing & Compliance
Lease Administration
FAA/FCC and Environmental Compliance
Financial Planning & Models
SellTower Experts
Brian Goemmer is the President of AllNet Labs, a technology consulting company focused on all areas of the 4G ecosystem. He has been involved in the business plans, design, deployment, optimization, and operation of wireless networks for more than 15 years. The networks have included both 3G and 4G networks in urban, suburban, and rural settings. He has a particular expertise in wireless spectrum, wireless technologies, and 4G enabling applications and services.

Dwight Southerland has 20+ years of history helping businesses be successful. Working as a consultant, project architect, manager and project administrator, Dwight has worked with startups, information-based ventures, communications businesses, government offices, financial firms, and Fortune 500 companies involved with transportation, agriculture, retail, and manufacturing.  His formal education in math, philosophy and computer science has been the basis for developing a broad experiential base for project success. Working with SellTower, Dwight brings a perspective, wisdom and leadership to every engagement.

Tona DeMers

Tona DeMers is an attorney and seasoned telecom executive. She began negotiating telecom network leases in 1995. Since that time, Ms. DeMers has worked in the wireless industry on behalf of property owners, wireless carriers, and site acquisition firms.

Glenn Rabin

Glenn S. Rabin has 20+ years of experience in telecommunications matters before the FCC and served as Alltel's senior attorney for wireless matters for fifteen years. In that capacity, he was responsible for all FAA and FCC regulatory matters including licensing of base station facilities and microwave backhaul links. He has considerable experience in public safety matters, including interference mitigation, priority communications, spectrum matters and relocation. He is a graduate of the Georgetown University Law Center.

Tom Arida

With over 17 years of telecommunications experience with carriers, CLECs, and OEMs and as a management consultant, Tom's most recent focus has been on improving network deployment speed and costs. Prior to becoming a consultant, Tom held management positions for a number of Fortune 100 telecommunications companies, including Sprint, Teligent, MCI and Bell Atlantic.

Tom's broad management experience covers Corporate Development, Financial Planning and Analysis, Business Case Development, Program Management, Marketing, and Sales. This breadth of knowledge has served Tom well in his role as a Management Consultant allowing him to solve complex cross-functional issues that impact multiple departments.

Tom received a BS in Business Administration from Frostburg State University and is an MBA candidate at Johns Hopkins University.