SellTower Signals
8 Technology MEGATRENDS for 2018
It's never too early to look ahead and see the forest through the trees.  Upon rejoined the consulting world 6 months ago, I have been exposed to a whirlwind of information about new and emerging technology in the telecom sector.  Below are the eight technology megatrends that have captured my attention.  I define a MegaTrend as a long term, macro trend that drives permanent changes in customer experience, service delivery, and network infrastructure.  So, without further ado…
8 MegaTrends for 2018
1. Growing network use and resulting capacity exhaust
O.K.  This is old news, right?
Except that network usage is not slowing down or even showing a slow down in growth.
2. Pressure on carrier margins
Combine price competition from T-Mobile and Sprint with the unending need to add network capacity and you have a squeezing of profit margins.  According to Stragegy&'s 2016 analysis, wireless ARPU is down in every region of the globe.
3. Growing Demand for On Demand services

I know you do it, too.
Enough said!
4. Carriers implementing Distributed Core architecture
It costs too much to transport an entire season of Game of Thrones across the country to a bored teenager stuck for hours in the backseat during a family vacation road trip.  Carriers are moving to a Distributed Core network architecture with Mobile Edge Computing in order to improve reliability and reduce transport costs.

5. Internet of Things network deployments
IoT defined: IT infrastructure that connects devices, appliances, vehicles, etc. to each other and to centralized control units.
At least three major players have started nationwide build outs of their IoT networks.
6. Increased mobility of devices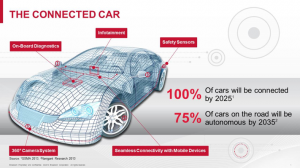 I could be writing this blog while sitting under a palm tree drinking a Mojito…I really could be!
I could also be driving – I mean a passenger in – my connected car.
Within a couple of years, I won't even have to drive.  Ask Jeeves will have to transition from a "know it all" search engine to a "know it all" chauffeur.
7. Artificial Intelligence / Data Driven Learning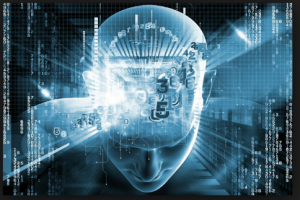 If you thought the NSA had its hooks into everything, just think about how much data Apple, Google, Microsoft, Facebook, etc. can collect.
Privacy may already be a thing of the past.  Look on the bright side…if AI is going to be your driver in the future, then you will be happy that it is smarter and more connected than the other drivers on the road.
8. Shortage of qualified installation crews
#8 does have a cyclical aspect and was last seen in 2012/2013 as the telecom sector experienced a severe shortage of installation and maintenance crews during the peak of 4G LTE deployments.  We are about to enter another period of heavy network upgrades as Software Defined Networks, Small Cells, FirstNet, and soon enough 5G are implemented to help providers keep up with growing network traffic.  Adding to the current shortage are increased carrier demands for vendors who have the equipment, crews, and training to handle all aspects of these network upgrades under a single contract.
Why is it important to understand these MegaTrends?  The simple answer is that one never wants to be on the wrong side of a MegaTrend.  If your company provides products, services, or even ideas that support the trends, then you have a chance at a long term future.  If you do not, it make take awhile but your company will come to an end.
What MegaTrend would you add to the list?